A 6' 6" bed and plenty of storage
A bench seat big enough to hold two car seats.
Stove slides under the bed for storage and quick access. Plenty of power ports conveniently located next to the counter-top.
The side slide-out storage locks in place in both positions and has a fold down table for outdoor cooking.
Under-seat locking storage box is massive.
The step drawer is perfect for all those little items and is easy to get to without having to crawl into the van.
The under bed trunk storage is another solution we invented to bring storage access to the front that would normally be in the back. The lid is on gas shocks and has a locking latch. When in the up position it can also create an awesome couch out of the bed for looking out the back.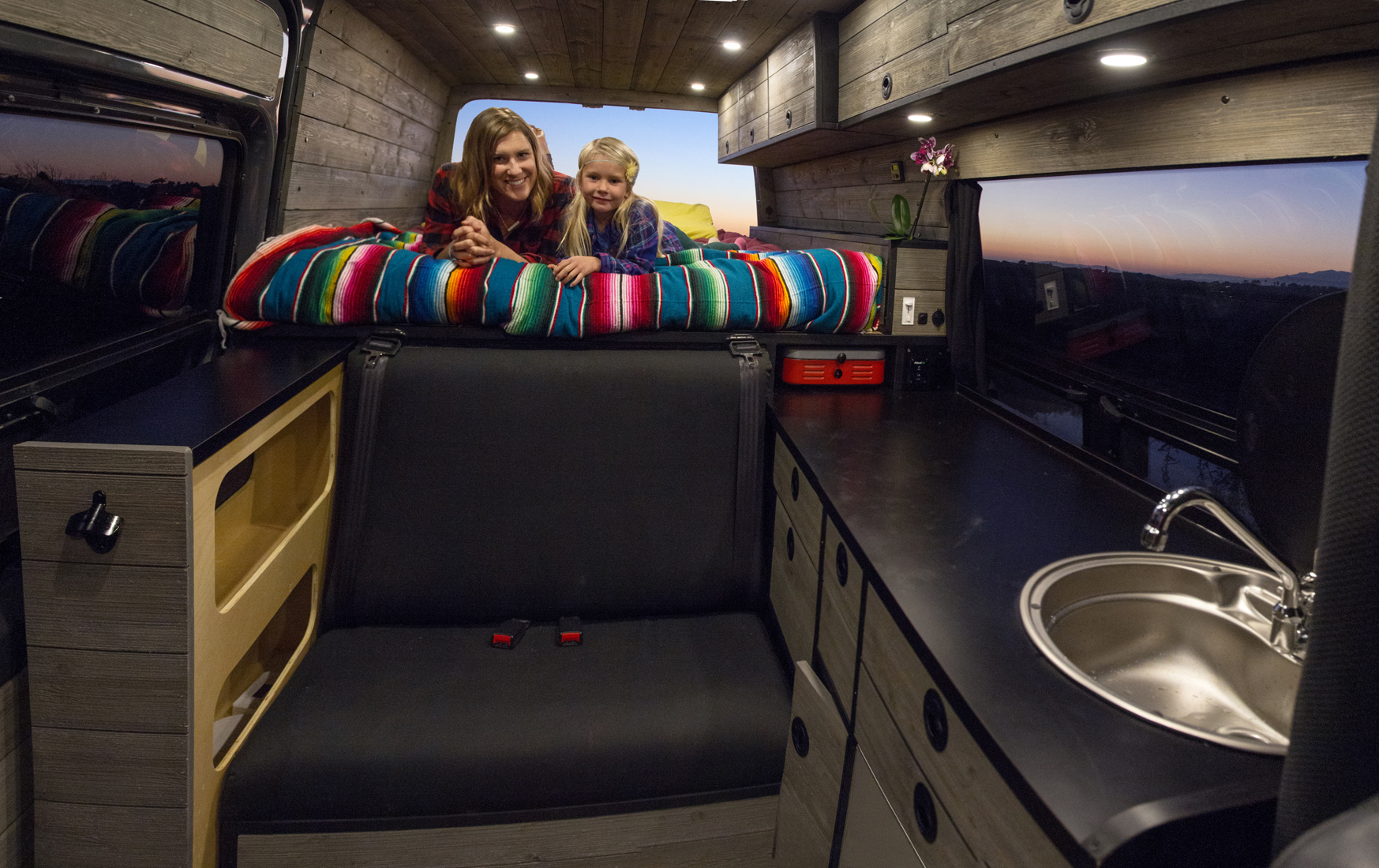 The side slide-out storage gives you another counter-top surface to work with when the doors are all closed up.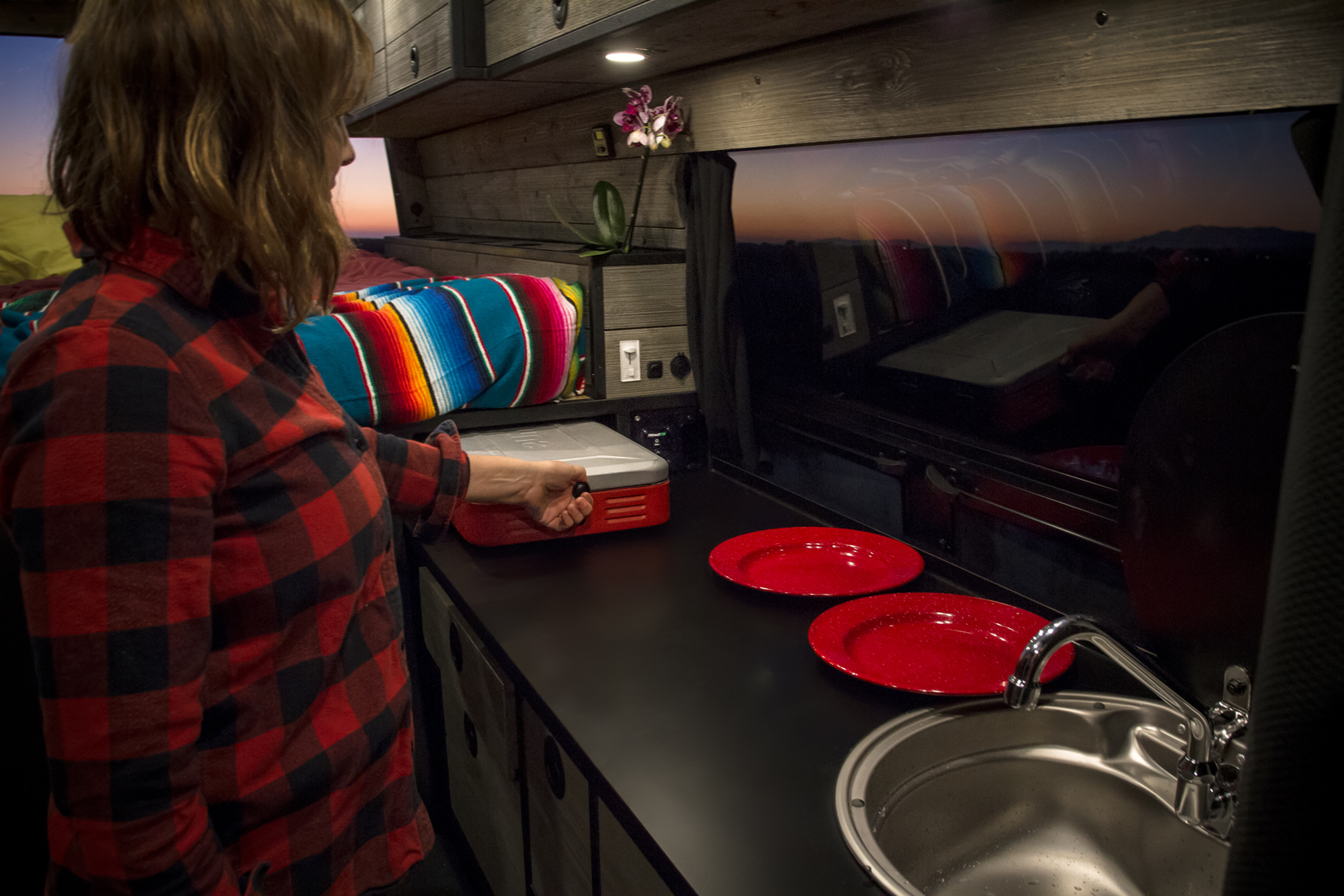 The stove stores under the bed and easily slides out for access. This, again, is a solution for bringing storage to the front that would normally be in the back.
Our original Kids Cot sets up fast and easy.
The Kids Cot creates a bed in an area usually unused, so your van feels just as big if not bigger.
The garage has more than enough storage for all your toys.
Designed to fit 3 bikes with 4 possible and plenty of hooks and storage for everything else. Storage area for 3 - 20 liter (5 gallon) water cans.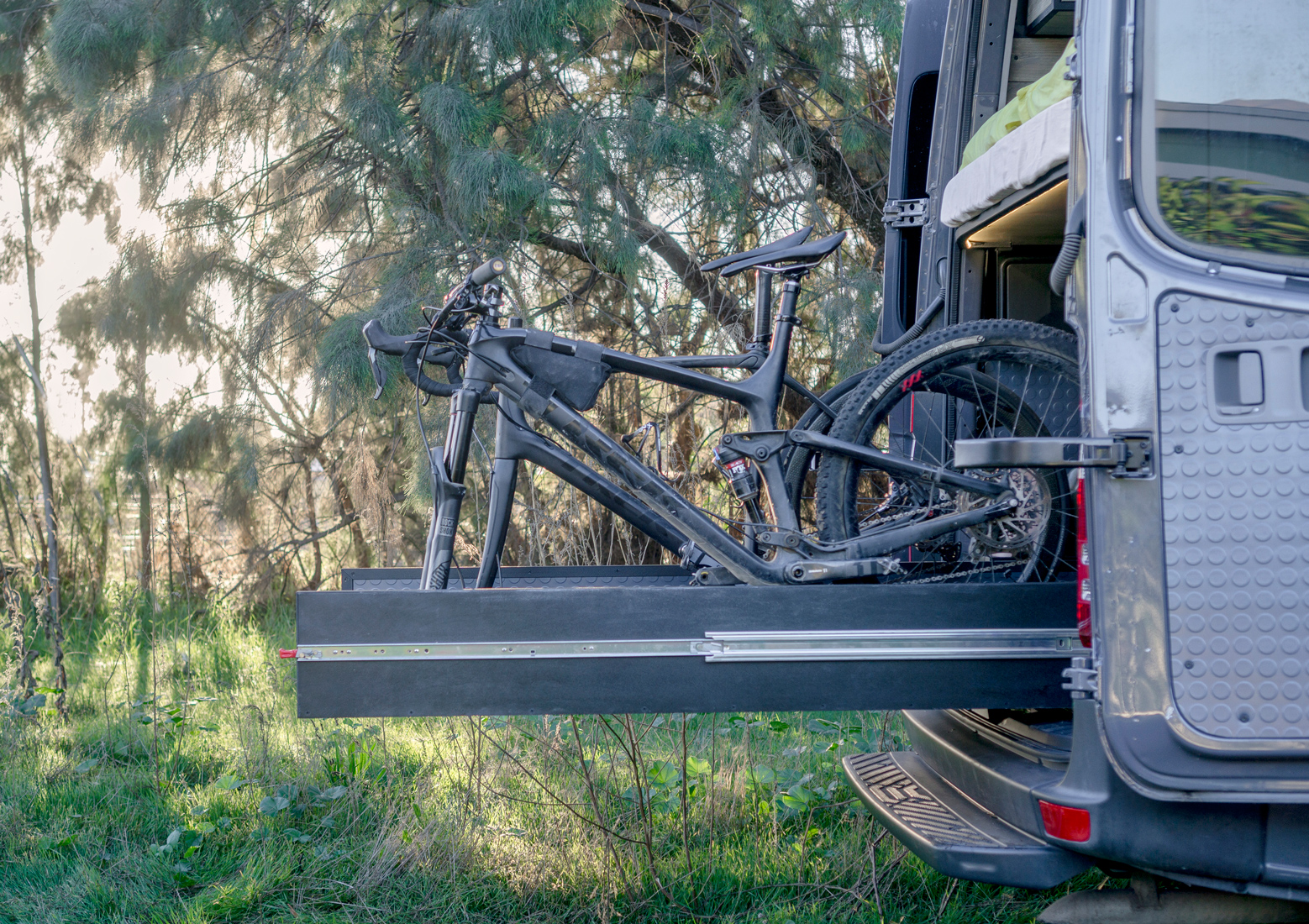 The bike platform slides out 60" for easy side loading and unloading.
The bike platform converts to ski, surfboard or snowboard storage with a removable platform to allow for more storage or additional sleeping area. The three water jugs supply both the sink in the front and the shower in the box above them.